Kinesio tape is a rehabilitative taping therapy that is used in conjunction with therapies like dry needling, acupuncture and manual therapy to help relieve pain, stabilize joints, and aid in the recovery process. It is cotton and elastic by design, which means it does not restrict mobility and can be worn comfortably during activity and while performing everyday tasks.
How does Kinesio tape work?

After an injury the body will immediately react with its natural protective mechanism called the 'inflammatory response, resulting in local swelling and inflammation. The local swelling causes a pressure build-up within the soft tissue, irritating pain receptors and causing the perception of pain. Kinesio tape has been shown to help alleviate post injury pain and inflammation via the lifting effect it has on the skin. The lifting effect creates space between the skin and underlying tissues which helps to remove the pressure placed on local soft tissues and pain receptors. Given the extra space, the local swelling and inflammation is encouraged to migrate, aiding in recovery time and pain reduction. For these reasons researchers are starting to point to kinesio tape as an alternative to nonsteroidal anti-inflammatory drugs (NSAIDs).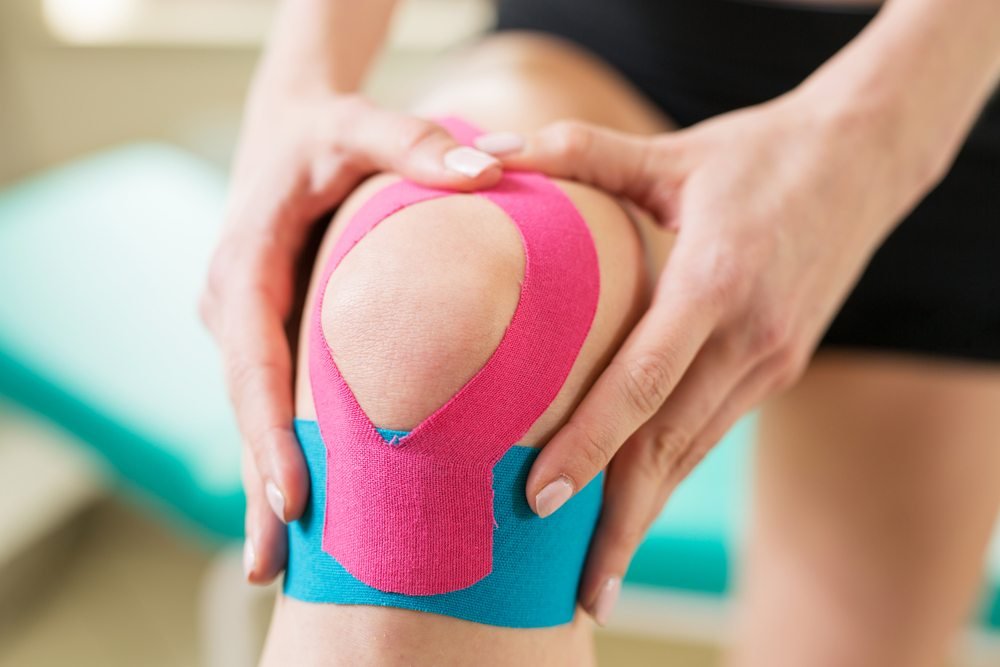 What are the benefits of Kinesio taping
Helps alleviate pain and inflammation
Aids in joint stability and alignment
Helps relieve the load placed on injured tissues
What injuries is Kinesio tape used for?
At Poke Acupuncture Kinesio tape is used in conjunction with our acupuncture and dry needling treatments to help relieve pain and enhance the recovery process.
For more information about Kinesio taping or to book an appointment please contact us.
Ryan Samuels
Registered Acupuncturist & Chinese Herbalist
References:
Gibbons, John. A practical guide to Kinesiology taping (Lotus Publishing, 2014)
Kaynoosh Homayouni, Shima Foruzi & Fereshte Kalhori (2016): Effects of kinesiotaping versus non-steroidal anti-inflammatory drugs and physical therapy for treatment of pes anserinus tendino-bursitis: A randomized comparative clinical trial, The Physician and Sportsmedicine, DOI: 10.1080/00913847.2016.1199251 https://kinesiotaping.com/wp-content/uploads/2015/11/Homayouni-2016.pdf